At American Solar Solution, we have partnered up with the best brands in the solar market. We take pride in providing high quality products from the strongest companies out there. For this reason, we have many happy customers, an A+ rating with BBB, and have received the Super Service Award from Angie's List.
Many companies claim that they give a 25 year warranty on their products. We wanted to make sure that the companies we choose will be around to honor their warranties in the next 25 years. This is why we chose SolarWorld panels. In addition, we use SMA and Enphase inverters because they are supported by the American Federal Money Funds. Pro Solar has proven to be the best and most reliable brand for racking systems. By working with American Solar Solution, our customers can rest easy knowing that their roofs and investments will be protected for the long-term.



High-performance, Superior Quality, Made in America
As the largest and most experienced solar manufacturer in the USA, SolarWorld's Sunmodule solar panels are designed and manufactured to the highest standards of quality, performance and durability. The grid-tied and off-grid products from SolarWorld come in a variety of sizes, making them suitable for all applications – from a remote power generator to a large-scale power plant.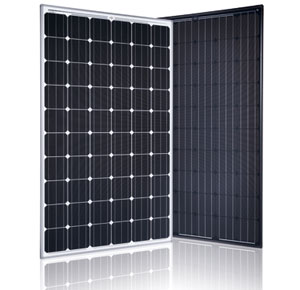 SolarWorld Sunmodule® Plus solar panels are available with silver or black components. These modules meet our stringent SolarWorld quality standards and meet and exceed all industry standards and certifications. They also carry our 25-year linear warranty to guarantee maximum performance through the lifetime of your system. But don't just take our word for it, we've gotten 3rd party validation of our performance and reliability.
Key product features:
Solar power systems for your home or business High-performance monocrystalline cell structure
Solar power systems for your home or business 25-year linear performance guarantee
Solar power systems for your home or business 10-year extended product workmanship warranty
Solar power systems for your home or business Stable aluminum frame for easy mounting and eight possible grounding locations
Solar power systems for your home or business Extended cable lengths for easier installation
Solar power systems for your home or business The only true black module on the market today. Our black modules have a black frame and backsheet unlike many others that use a white backsheet. SolarWorld black modules offer an elegant design that blends with the roof line, providing a sleek, modern appearance
SMA Solar Technology AG is a global leader in the development, production and sales of PV inverters and, as an energy management group, offers innovative key technologies for future power supply structures.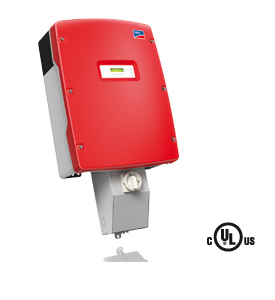 The Sunny Boy is the world's most popular line of solar inverters. The reasons for this success are straightforward: unmatched versatility, reliability, efficiency and durability. The graduated power classes of this family of inverters provide flexibility in system design, meaning the Sunny Boy is the right solution for any application.
As the world leader of solar inverter technology and manufacturing, SMA stands behind the reliability of the Sunny Boy line for the long term and takes pride in providing customer service that is second to none.
To learn more about SMA Products, please visit
http://www.sma-america.com/en_US/company/about-sma/company-profile.html

Enphase Energy brings a system-based, high-tech approach to solar energy, leveraging expertise in semiconductor integration, power electronics and networking technologies to continually advance the performance, intelligence and reliability of solar energy systems.

Enphase Microinverters use advanced power electronics and innovative parallel wiring to avoid common performance problems seen in traditional solar systems.

To learn more about Enphase Products, please visit: http://enphase.com/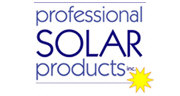 Professional Solar Products (ProSolar) is the original patent holding U.S. manufacturer of the RoofTrac® "Top-Down" solar mounting system.   ProSolar provides the best value to the solar industry in terms of quality, price, and service. ProSolar has been manufacturing solar equipment for over 20 years, longer than any other PV mounting manufacturer and is preferred by all major U.S. installation companies.
Benefits of RoofTrac®

Typically installed on residential sloped roof.RoofTrac® Tilt Kit or SolarWedge® used for residential flat roofs.
Each system engineered and load tested to 50 lb/sq. ft. , equivalent of 125 mph winds per 2007 CBC / 2006 IBC to ensure safety and quality
Spans 4 foot on center with 1-1/2" tall RoofTrac® rail, 6 foot on center with 2-1/2" tall RoofTrac® rail
Approx. 10 years of installer preferred design
The most cost effective and easy to install rail mounting system
Aluminum and Stainless Steel components for corrosion resistance and strength
Sleek, low profile design for great looking installs
Designed for use with ProSolar FastJack®orTileTrac® attachments.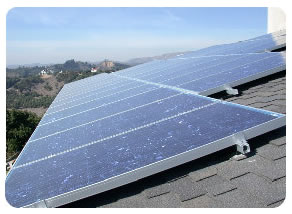 To learn more about Professional SolarProducts, please visit: http://www.prosolar.com/